Orochi Network x Metaspacecy: Official Partnership Announcement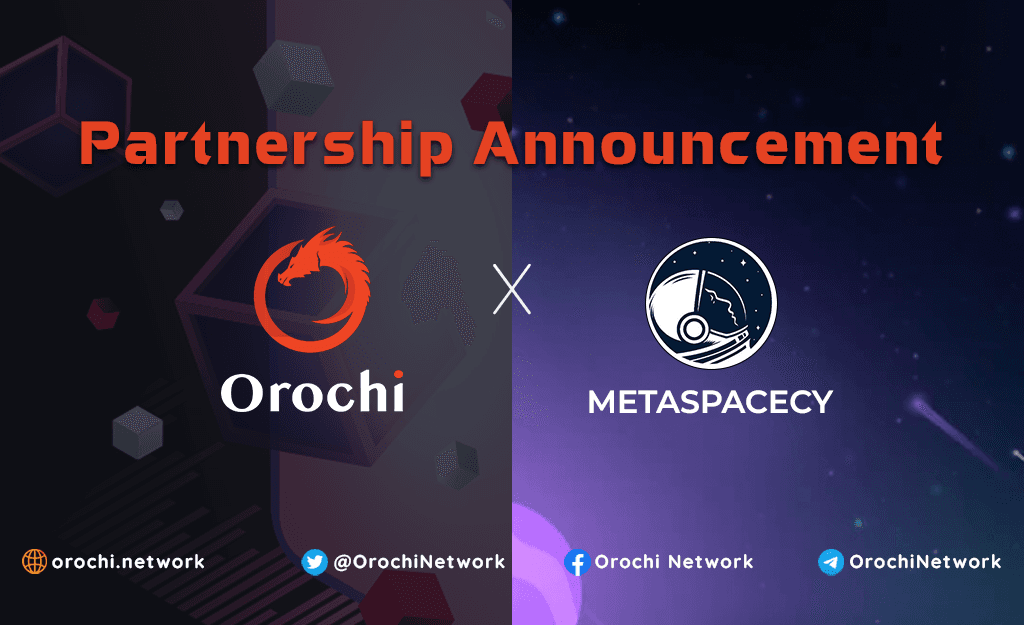 March 6, 2023 -
We are excited to announce that Orochi Network has formed another strategic partnership with Metaspacecy, a 3D universe where users can connect, role play, trade and own assets in the form of non-fungible tokens (NFTs).
This partnership aims to enhance the user experience by providing a seamless and secure environment for users and creators to interact, trade, and showcase their NFT assets. Orochi Network will be providing its cutting-edge technology to achieve this.
One of the main components of this partnership is the integration of Orochi Network's ECVRF technology, which generates unpredictable and verifiable random numbers. This technology will be used to ensure the fair and transparent distribution & minting of Metaspacecy's NFTs.
In addition, Orochi Network will also be providing its Orosign technology, which allows users to securely manage and showcase their NFT assets. With Orosign, users can have complete control over their digital assets, ensuring that they are secure and tamper-proof.
This partnership between Orochi Network and Metaspacecy is a significant step towards the development of the Metaverse, which is becoming an increasingly important aspect of the blockchain industry. By leveraging Orochi Network's advanced technology, Metaspacecy can provide a secure and reliable platform for users to interact and trade NFTs.
We are thrilled about this partnership and look forward to working closely with Metaspacecy to provide a unique and immersive experience for users in the Metaverse.
Stay tuned for more updates!
Best regards,
The Orochi Network Team.
About Metaspacecy
Metaspacecy is an online virtual space and a 3D universe that combines various virtual spaces, where real people use 3D avatars, connect, role play, trade and own assets in the form of money and non-fungible tokens (NFTs). Metaspacecy provides users and creators with a unique experience and expand, develop Metaverse together.
About Orochi Network
Orochi Network is a cutting-edge zkOS (An operating system based on zero-knowledge proof) designed to tackle the challenges of computation limitation, data correctness, and data availability in the Web3 industry. With the well-rounded solutions for decentralized gaming and metaverse applications, Orochi Network omits the current performance-related barriers and makes ways for more comprehensive dApps hence, becoming the backbone of Web3's infrastructure landscape.
Categories
Partnership Announcement
10
Verifiable Random Function
5
Tag
Orand
NFT
Misc
Web3
Partnership Announcement
Layer 2
Event Recap
Immutable Ledger
Oracles
Verifiable Random Function
Zero-Knowledge Proofs
Multisignature Wallet